Film School Benefactor Dies
Monday, December 5, 2016
Share this article: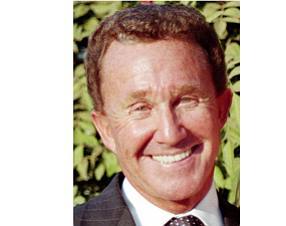 Larry Dodge, one of the namesakes of Chapman University's Dodge College of Film and Media Arts, died Thursday. He was 77.
Dodge was involved in business, the arts and philanthropy throughout his life. He created and was founding chairman of the board and chief executive of the now-defunct American Sterling Corporation, a privately held group of companies involved in banking, insurance, real estate, film production and technology.
He and his wife, Kristina, became involved with the film school in 2000, when they funded the Next Generation Filmmakers project. They also supported a wide range of organizations and projects serving families and children, including St. Margaret's Episcopal School and the Segerstrom Center for the Arts.
Their multimillion dollar gift to Chapman in 2004 establishing the Lawrence and Kristina Dodge College of Film and Media Arts, was at the time the largest, single, named gift in Chapman's history, according to a university spokesperson.
"Larry Dodge provided the transforming gift that laid the foundation for the international reputation that Dodge College now enjoys," Dean Bob Bassett said in a statement. "Larry's interest and involvement in the activities of the film school was ongoing over the years and he was particularly enthusiastic and supportive of our international programs and our feature film company."
Dodge is survived by son Tod from his first marriage and by daughters Laurenz, Tatiana, Cozette and Alexandra, his children with Kristina.