Ingram Sale Gets China Nod
Friday, December 2, 2016
Share this article: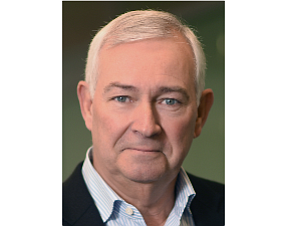 Ingram Micro Inc.'s $6 billion pending sale to Tianjin Tianhai Investment Co. Ltd. has gained a key regulatory approval in China.
China's State Administration of Foreign Exchange signed off on the deal in one of the last regulatory hurdles facing the transaction, which is now expected to close as early as Dec. 5.
Irvine-based Ingram, which was founded in 1979, is the world's largest distributor of technology products with sales of $43 billion last year. It's by far the largest company in terms of revenue in Orange County, where several prominent technology companies have been sold in the last year or so.
Tianhai, which has total assets of nearly $2 billion, plans to partially fund the buy through $1.3 billion it raised in 2014 for the acquisition of tankers and liquid natural gas carriers.
Under the deal, Ingram Micro will retain its Irvine headquarters and become a unit of HNA Group, a Hainan-based Fortune Global 500 company with major operations in aviation, tourism and logistics. Ingram Chief Executive Alain Monié is expected to stay with the company.
The latest approval came about three weeks after both companies agreed to extend the closing date of the transaction to Dec. 15.
If a deal isn't reached by then, severe termination fees would likely be leveled against both companies.
The extension followed another key approval by the Committee on Foreign Investment in the United States, an influential agency of the Treasury Department that reviews some foreign transactions involving U.S. companies.
The deal, which was first announced in February, underscores the increased regulatory scrutiny facing China-U.S. investments and acquisitions as President-elect Donald Trump transitions to power.
Ingram shares are up 3.5% in Friday trading to a $5.8 billion market cap.