PIMCO to Pay SEC $20M
Thursday, December 1, 2016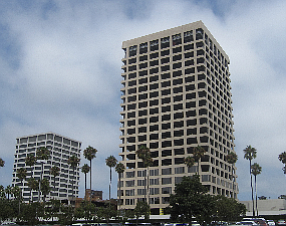 Pacific Investment Management Co. in Newport Beach agreed to pay $20 million in penalties, fees and interest to the Securities and Exchange Commission to settle charges that it misled investors about one of its funds.
PIMCO consented to the order without admitting or denying that it violated any laws.
An SEC order said PIMCO's reports on the performance of an actively managed exchange-traded fund, the Total Return ETF, provided misleading reasons for the fund's early success in 2012 and didn't disclose that performance was unsustainable as the fund grew.
The company overvalued the portfolio and failed to accurately value certain fund securities, the SEC said.
"PIMCO misled investors about the true long-term impact of its odd lot strategy," said Andrew Ceresney, who directs the SEC's Division of Enforcement. "Investment advisers must accurately describe the significant sources of performance and the strategies being used."
PIMCO said in a press release it was "pleased to have resolved the bond ETF matter with the SEC. PIMCO is committed to conducting its business in a manner that meets or exceeds the expectations of its regulators."