November Mixed for OC Carmakers
Thursday, December 1, 2016
Share this article: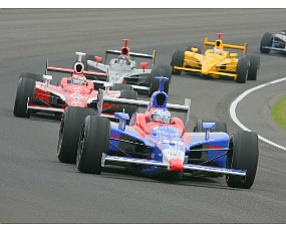 Two out of four Orange County-based automakers beat the national sales pace on new-vehicle sales in November, according to New Jersey-based market researcher Autodata Corp.
U.S. auto sales last month were up 3.7% to 1.38 million cars and light trucks and are on track to reach 17.87 million for the year.
Fountain Valley-based Hyundai Motor America sold 61,201 vehicles, a 1.98% increase over a year earlier.
"Our Tucson and Santa Fe CUVs, with sales up 10 and 18%, respectively, continue to be the shining stars in the Hyundai line-up," Vice President of National Sales Derrick Hatami said in a statement.
The South Korea-based Hyundai Motor Co. subsidiary's year-to-date sales are up 1.3% to 707,485.
Genesis Motors USA in Fountain Valley, with its G80 on the market since August, sold 1,306 vehicles in November, bringing its 2016 total to 5,215.
Kia Motors America Inc. in Irvine, also part of Hyundai Motor Group, reported selling 52,504 cars and SUVs last month, a 15.3% increase, and its best November on books.
Chief Operating Officer Michael Sprague said sales picked up after the election and "culminated in a strong Black Friday weekend as our 'Holidays On Us' sales event drew significant showroom traffic."
He said, "the arrivals of the all-new Cadenza and first-ever turbocharged Soul," are expected to keep the company's momentum high into the New Year.
Kia's year-to-date sales totaled 593,245, up 3.79% over a year earlier.
Mazda North American Operations in Irvine posted a 3% dip to 22,041 vehicles. Its 2016 sales added up to 269,019, a 7.2% decrease.
Cypress-based Mitsubishi Motors North America Inc. sold 6,896 vehicles, 1.8% more than in November 2015. Its year-to-date total was 88,884 cars and SUVs, a 1.6% year-over-year uptick.
U.S. auto dealers have sold 15.85 million vehicles this year, about the same as the first 11 months of 2015.