LoanDepot Buys Title Firm
Thursday, December 1, 2016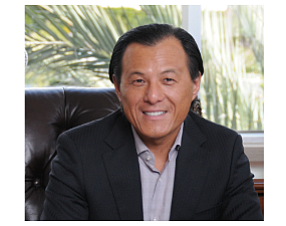 LoanDepot LLC on undisclosed terms bought Closing USA LLC and will buy American Coast Title Co. Inc.
LoanDepot is a housing lender in Foothill Ranch. It got $150 million in term debt financing in August and planned to use some of the funds for acquisitions.
Closing USA is a title, escrow, and settlement firm in Rochester, N.Y. American Coast is a title insurer in Glendale and an affiliate of Closing USA.
The two companies have an office next door to loanDepot's Towne Center Drive headquarters.
The acquisitions expand loanDepot's reach to 30 states.
Closing USA's President Elliot Foo and Chief Operating Officer Tom Vento will continue to manage the company's New York and Orange County offices.
"LoanDepot's long-term growth strategy … includes strategic acquisitions [that fit with] existing operations," said Chairman and Chief Executive Anthony Hsieh.
The lender is one of the largest privately held companies in Orange County with $922 million in revenue last year. It employed about 2,000 workers locally and 5,200 companywide prior to the acquisitions.