Swell.com Parent Rebrand on Hold
Tuesday, August 30, 2016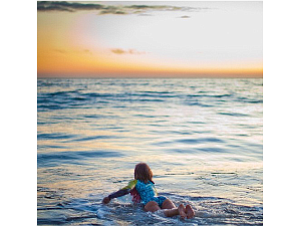 Australia-based online retailer SurfStitch Group Ltd. said a wave of recent losses have prompted it to delay a global rebranding effort that would have consolidated its online operations into a single website—Swell.com—named after its e-commerce subsidiary in Irvine.
SurfStitch also said it plans to sell Surf Hardware International, a San Diego-based hard goods manufacturer it acquired in November for $16.6 million.
"SHI is a good business but we have concluded that it is not a strategic fit," Chief Executive Mike Sonand said during earnings call Tuesday. "Deloitte Finance Advisory [will] advise and assist in assessing opportunities for divestment."
The moves were announced as the company posted a loss of $116.4 million on $176.9 million in revenue for its fiscal 2016 that ended June 30. The loss accounts for "strategic review adjustments," including impairment, administrative, selling and distribution expenses. Its revenue total includes $157.5 million in retail revenue, $16.82 million from Surf Hardware, and $2.55 million from its media properties.
Swell in Irvine, which will shrink to 14 employees after 65% staff reduction is complete in October, contributed $18.92 million to retail total. That's down 12 % from $21.6 million the brand posted in fiscal 2015. Swell's gross earnings were down 44% to $5.4 million.
"We had very challenging conditions in North American market, like other retailers in the region," Sonand said. "Combined with its high cost structure, (conditions) resulted in significant losses in that market."