Brandman Exec Recognized
Tuesday, August 30, 2016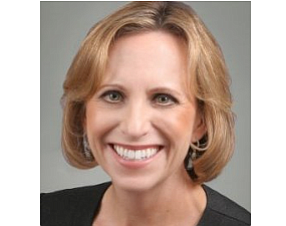 Brandman University announced today that Laurie Dodge, vice chancellor of institutional assessment and planning, has been named one of "The Sixteen Most Innovative People in Higher Education" by Washington Monthly. The publication's designation honors those "creative and passionate people around the country who are working to make higher education more accessible, affordable, and effective."
Washington Monthly points out on its website that the list isn't a ranking, but rather "a snapshot of the various overlapping ways in which creative, passionate people around the country are working to make higher education more accessible, affordable, and effective."
Dodge was recognized for her ongoing work helping adult and nontraditional students earn the college degrees they need to advance their careers. She was part of the Brandman University team that created the competency-based bachelor's degree program Brandman MyPath, which eliminates time spent on concepts adult learners have already mastered and instead focuses on curriculum necessary to earn a degree.
Brandman University is a private, nonprofit institution accredited by the WASC Senior College and University Commission. Brandman MyPath takes approximately 30 months to complete and costs $5,400 a year, including textbooks. The program is fully accredited by the same commission and approved by the U.S. Department of Education.
Washington Monthly was founded in 1969 and covers areas including politics, education and the law.