Orange Coast Magazine for Sale
Monday, August 29, 2016
Share this article: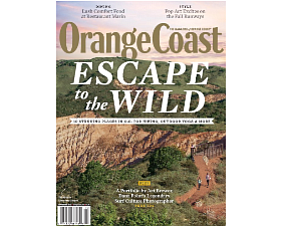 Emmis Communications Corp. in Indianapolis plans to sell Newport Beach-based Orange Coast magazine, Los Angeles magazine and three other regional monthly print publications as part of an effort to go private, according to Orange County Business Journal sister publication Los Angeles Business Journal.
Emmis is a radio and publishing company with operations in nine U.S. markets. Jeff Smulyan, chief executive and controlling shareholder, could not be reached for comment. He proposed earlier this month to take the company private and sell what he called noncore assets.
Smulyan's E Acquisition Corp. wants to buy Emmis for $4.10 a share in cash, according to a company statement. Shares of Emmis closed at $4.14 on Aug. 25, up about 4% from its close the day before Smulyan's Aug. 18 offer. Emmis has a $50 million market capitalization.
An independent committee of directors is reviewing Smulyan's proposal, which requires shareholder approval. The process is anticipated to take between three and four months.