Unemployment Up as Labor Force Grows Again
Friday, August 19, 2016
Share this article: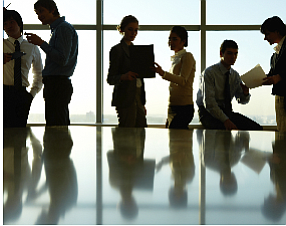 Orange County's unemployment rate rose to 4.6% in July from a revised 4.4% in June.
The increase resulted from 1.1% growth in the local labor force to 1.63 million and the loss of 12,000 government jobs in a typical seasonal shift.
About 17,400 more OC residents were searching for jobs in July, according to the state Employment Development Department.
The local jobless rate, which isn't seasonally adjusted, was down slightly from 4.8% a year earlier.
Local employers cut 10,000 nonfarm jobs in July, though total jobs were up 2.6% year-over-year to 1,583,000.
Local government accounted for most of the month-over-month decline, shedding 9,300 jobs related to closed schools during the summer. State government was down by 2,600 at state universities, and the federal government shed 100. Local government jobs were up 1.3% year-over-year and state jobs by 2.4%. Federal jobs were unchanged from a year earlier.
Leisure and hospitality continued to add jobs, increasing by 3,500 positions, up 1.6%. Over 90% of the positions were in the arts, entertainment, and recreation. The sector was up 4.4% for the year.
California's unadjusted unemployment rate was 5.9%, up from 5.7% in June and down from 6.5% a year earlier. The unadjusted U.S. rate was unchanged at 5.1% and 5.6% a year earlier.
The more widely reported seasonally adjusted numbers have California's jobless rate at 5.5% in June and the nationwide rate at 4.9%.