OC Security Company Unveils Robots
Friday, August 19, 2016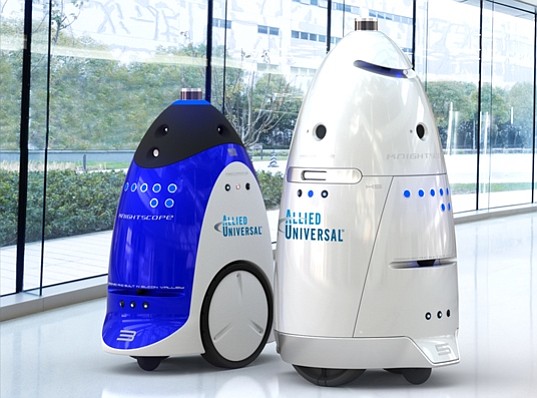 Santa Ana-based Allied Universal will launch its autonomous robot products at an unveiling event in Irvine today.
The company will provide the K5 and K3 models of robots manufactured by Knightscope, a security technology company in Mountain View. The robots provide real-time video and audio surveillance with a human interface.
The K5 model is designed for outdoor use; the K3 is for indoor security.
Allied Universal provides corporate security services, security systems, janitorial services and staffing services. The robots will be available in California starting in September and nationwide next year.
The company was formed by the merger, announced in May, of Universal Services of America in Santa Ana and AlliedBarton Security Services in Conshohocken, Pa.
The combined firm is projected to have annual revenue of $4.5 billion and provide national support for its security services with 140,000 trained officers.