Former Ubiquity Exec Faces SEC, DOJ Charges
Thursday, August 18, 2016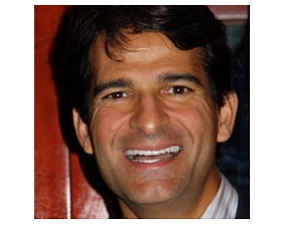 The former interim chief executive of Irvine-based Ubiquity Inc., which is transitioning away from media and into augmented and virtual reality, has been slapped with civil fraud charges by the Securities and Exchange Commission and criminal fraud charges by the Department of Justice.
Nicholas Mitsakos was arrested on charges of securities and wire fraud in connection with a San Francisco-based hedge fund he created and manages. Regulators alleged that he misrepresenting the fund's performance and the amount of assets under management. He surrendered to the DOJ in Los Angeles.

"Mitsakos ... allegedly promised huge returns and told would-be investors that he had 'a little more than $60 million' in his hedge fund," U.S. Attorney Preet Bharara said in a DOJ release. "But, as alleged, Mitsakos essentially ran an imaginary portfolio, which just tracked the performance of certain stocks without actually having a financial position in them. Instead, Mitsakos allegedly spent much of his investors' money on car payments, credit cards, and rent."
The civil charge alleges that Mitsakos stole money from the first client who invested in his fund.
"When Mitsakos and Matrix Capital Markets were given $2 million in client assets to manage in September 2015, they proceeded to steal approximately $800,000 from that client and used most of it to pay for unauthorized personal and business expenses," according to an SEC release.
Mitsakos became interim CEO of Ubiquity in June. He had been co-chairman of the board since 2013.
He founded Matrix Capital in 2013.
Chris Carmichael, Ubiquity's former chief executive, and now its chief creative architect, said the charges against Mitsakos come "as an absolute shock."
Carmichael said that Mitsakos resigned as Ubiquitiy's interim chief executive and from the board on August 12, the day after all the fraud charges were announced.

"He had a stellar background," Carmichael said. "The government auditors checked him. Not only did we do one, but they did one."
The charges against Mitsakos come on the heels of SEC fraud charges against Gregg Jaclin, a New Jersey-based, transactional attorney whom Ubiquity used in 2013 when it went public.
In May, the SEC filed charges against Jaclin and a California stock promoter identified as Imran Husain, for allegedly selling shares in sham companies.