Ex-Abbott Exec New Alphaeon CEO
Wednesday, August 17, 2016
Share this article: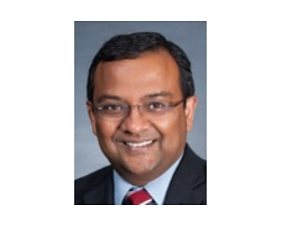 Alphaeon Corp. in Irvine named Murthy Simhambhatla president and chief executive to replace Robert Grant.
Alphaeon is a "lifestyle medicine" company with a network of healthcare providers whose work—including plastic surgery, ophthalmology and dermatology—isn't covered by health insurance.
Simhambhatla had previously served as president of Abbott Medical Optics in Santa Ana and a senior vice president of AMO's parent, Abbott Laboratories in Abbot Park, Ill.
Grant founded Alphaeon three years ago and stepped down as chief executive in May. He's now vice chairman of Alphaeon and chairman and managing partner of Alphaeon's majority owner, Newport Beach private equity firm Strathspey Crown LLC.
Simhambhatla in December received a stake in Strathspey Crown and was named a senior partner—a role he relinquished to take on the new position at Alphaeon.
"Murthy has both pharmaceutical and medical device experience and we have both types of products [in Alphaeon's] platform," Grant said.
Grant said he stepped down from Alphaeon in May to focus on Strathspey Crown and spend more time with his family.