Crystal Cove Nonprofit Names CEO
Wednesday, August 17, 2016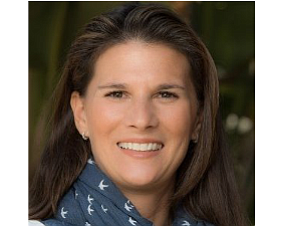 The Newport Coast nonprofit Crystal Cove Alliance named Alix Hobbs president and chief executive effective today.
She replaces Laura Davick who served as interim CEO after Harry Helling resigned in October 2015 to become Executive Director of the Scripps Institute of Oceanography's Birch Aquarium-Museum in La Jolla.
Davick is the founder and vice president of the Crystal Cove Alliance.
Hobbs most recently was president and CEO of environmental nonprofit Heal the Bay in Santa Monica, which focuses on making the watersheds and coastal areas of Los Angeles County safe, healthy and clean.
She has 20 years of nonprofit experience in fundraising, environmental advocacy, education and community relations.
The Crystal Cove Alliance is the official nonprofit partner of Crystal Cove State Park and focuses on preserving the cultural, natural and historic resources of Crystal Cove in Orange County.
Hobbs joins the organization as it begins fundraising for Phase III of a construction project that will restore the remaining 17 cottages, out of 29, on the north side of the beach, Davick said.

The Crystal Cove Alliance was founded in 1999 to stop a luxury resort from overtaking the area. It serves 3.2 miles of coastline, more than 2,400 acres of backcountry habitat, and a 1,100-acre offshore Underwater Park.
It also provides educational programs and experiences that promote science and environmental literacy to more than 1.5 million park visitors annually.