OC Hotel Sales Up, Prices Down
Tuesday, August 16, 2016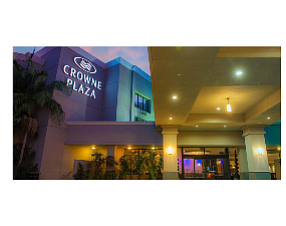 The number of hotels sold in the first half of 2016 increased 27% but total dollar value of those sales fell 83%, a report by Atlas Hospitality Group said.
Fourteen hotels sold locally in the first six months of the year compared with 11 in the same period in 2015.
Total dollar volume dropped to about $124 million through June 30, compared with $749 million in 2015.
The sale of Montage Laguna Beach for $360 million in January 2015 accounted for almost half of dollar value for this period last year; excluding that transaction dollar volume of sales still fell by about two-thirds year-over-year.
The most expensive hotel sold in OC year-to-date is the Crowne Plaza Costa Mesa Orange County, which traded hands for $37.5 million.
Average and median price per room figures fell 45% and 35%, respectively.
The number of transactions statewide fell 17%, with dollar volume down 56%.
Atlas Hospitality President Alan Reay said active buyers such as REITs had left the market and, in general, buyers are more cautious this year.
"They are playing more of a waiting game," Reay said.