Allergan to Buy Glaucoma Co. for $95M
Thursday, August 11, 2016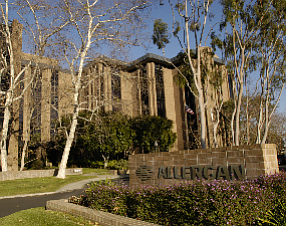 Allergan Plc plans to buy ForSight Vision5 for $95 million and milestone payments.
Allergan Plc was formed when Actavis Plc bought Irvine-based Allergan Inc. in 2014 and kept the Allergan name. Allergan Plc is based in Dublin for tax purposes and in New Jersey for corporate administration and it maintains an eye care and aesthetics medicine hub in Irvine.
Menlo Park-based ForSight Vision5 is developing a device called the Bimatoprost Ring that can be inserted under the eyelids to deliver glaucoma-treatment medicine and replace the need for patients to regularly refill prescriptions.
The company, founded in 2011, is in "its second multi-center, randomized, active controlled Phase 2 clinical [U.S.] study … to assess the insert," according to its website.
ForSight5 is the product of an incubator called ForSight Labs that's developed at least four other eye care companies and sold at least one of them, according to the incubator's website.
It has received about $66 million in debt and equity backing since its 2005 founding.
Versant Ventures, which maintains a presence in Newport Beach, has backed companies developed by the labs.
Versant co-founder and Managing Director Bill Link founded American Medical Optics and sold it to Allergan Inc. in 1986.
ForSight Vision5 has about 20 employees, according to an Allergan spokesperson, who said he couldn't immediately say whether those employees would be relocated to Allergan's Irvine offices.
Allergan executives have said the company is looking for deals that would complement its core areas, including ophthalmology and aesthetics medicine. It paid $85 million in April for Topokine Therapeutics in Boston, which develops topical treatments for subcutaneous fat.