Disney Parks Earnings Up
Wednesday, August 10, 2016
Share this article: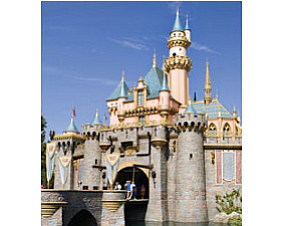 Walt Disney Co. in Burbank earned $2.6 billion on revenue of $14.3 billion in its most recent quarter, up from $2.5 billion on $13.1 billion for the same period last year.
Its parks and resorts operating segment—which includes Disneyland Resort in Anaheim—earned $994 million on revenue of $4.4 billion, up from $922 million on $4.1 billion year-over-year.
"Walt Disney Parks and Resorts had its best quarter ever … setting all-time records" on operating income and revenue, a Disneyland Resort spokesperson said via email.
Disney's parks and resorts have increased operating income every quarter for more than five years.
The spokesperson said domestic parks—Disneyland Resort, Walt Disney World and Disney Cruise Line—grew operating income 20% in the quarter ended July 2.
Walt Disney Co. doesn't break out dollar figures for domestic parks.
Hotel occupancy domestically across its resorts was up 3 percentage points to 90%.