JWA June Traffic Up
Saturday, August 6, 2016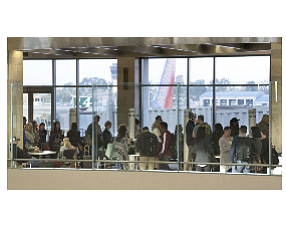 John Wayne Airport said 929,000 passengers flew in and out of the airport in June, a 9.4% increase over the 850,000 that did so in the same period last year.
This brings the passenger total through the first half of the year to 5.3 million, which is 10.2% higher than last year's 4.8 million.
There were about 3,900 commercial flights at JWA in June—16% higher than the roughly 3,350 in June 2015—and 22,300 year-to-date, a 15% jump over last year's 19,350.
International travel saw about 40,000 passengers in June, about 24% higher year-over-year than 32,000 in June 2015. Year-to-date about 225,000 passengers have flown internationally, about 69% more than June 2015, when 133,000 international fliers passed through the airport's gates.
The three airlines with the most passengers in June 2016 were Southwest with 415,000; American with 152,000; and United with 116,000.