Mobile Accessories Maker Buys Again
Friday, August 5, 2016
Share this article: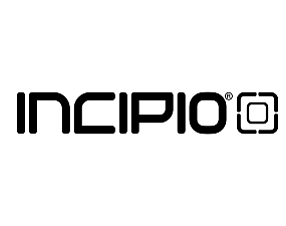 Incipio Group in Irvine acquired Nashville-based competitor Griffin Technology on undisclosed terms.
Incipio makes cellphone cases and other mobile device accessories. Griffin makes products and accessories for mobile devices that include cases, chargers and cables.
"Griffin strengthens our product development and manufacturing capabilities, complements our existing product lines in rugged cases, power and connectivity, and allows our brands to reach a broader domestic and international audience," Incipio Chief Executive Andy Fathollahi said in a statement, noting "enhanced distribution in the business-to-business, enterprise and education verticals."
Incipio employs more than 300 workers across nine offices. Griffin Technology employs about 200 according to its LinkedIn profile and will continue as a stand-alone brand and keep its staff in Nashville.
The announcement of the acquisition follows Incipio's revised bid to buy Skullcandy Inc. for $6.10 per share, or approximately $188.6 million. Its initial bid of $5.75 per share was rejected last week by the audio equipment manufacturer's board of directors in favor of a proposal by Mill Road Capital Management, which put up a $6.05-per-share offer that valued the company at about $174 million.
Skullcandy's board urged stockholders to accept Incipio's offer, which is scheduled to expire on Aug. 17.
Incipio sold a minority stake in January on undisclosed terms to New York-based private equity investor Goode Partners LLC. Fathollahi at the time described Goode Partners as having "extensive experience in high growth consumer strategies and will be a great asset in helping us carry out our core business objectives, including support in identifying and executing future acquisitions."
Incipio has bought four other companies since Fathollahi founded the company in 1999 with a $500 loan from his parents. It acquired Chino-based Incase Designs Corp. in September; ClamCase LLC in Michigan in June; speakers specialist Braven LC in 2013; and Tavik Industries LLC in 2012.