Most Local Car Makers Best U.S. Pace
Tuesday, August 2, 2016
Share this article: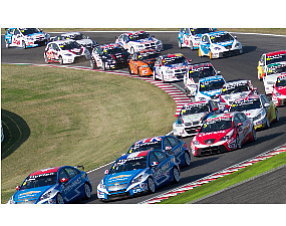 Three out of four Orange County-based automakers exceeded the national sales pace for new vehicles in July, according to New Jersey-based market researcher Autodata Corp.
U.S. auto sales were up slightly for the month—0.7%—adding 1.52 million cars and light trucks, and are on track to reach 17.88 million for the year.
Hyundai Motor America in Fountain Valley was up 5.6% in July with 75,003 vehicles sold.
"The strong performance of the Tucson and refreshed Santa Fe Sport and Santa Fe led us to our best July ever," Derrick Hatami, vice president of national sales for Hyundai, said in a statement.
The South Korea-based Hyundai Motor Co. subsidiary's 2016 sales have increased 1.6% to 449,063 compared with the first seven months of 2015.
Kia Motors America Inc. in Irvine, also part of Hyundai Motor Group, reported selling 59,969 cars and SUVs last month, a 6.5% increase and also good for its best July ever. The automaker's year-to-date sales total of 388,296 is up 5.7%.
"Showroom traffic and sales have shot up over the last six weeks since J.D. Power recognized Kia as the highest scoring nameplate in the industry for initial quality," said Michael Sprague, Kia's chief operating officer and executive vice president. "With the market cooling and customers looking for smart choices, these recent accolades reflect the satisfaction of our owners—many of whom are new to the Kia brand."
Mazda North American Operations in Irvine posted a 2.7% increase in sales to 27,915 vehicles. The automaker's 2016 sales added up to 173,269, down 6.9% from the same period last year.
Cypress-based Mitsubishi Motors North America Inc. sold 7,890 vehicles, about the same as in July 2015. It has sold 59,824 cars and SUVs year-to-date, a 4.2% increase year-over-year.
U.S. auto dealers overall have sold 10.16 million vehicles this year, a 1.3% uptick compared with the first seven months of 2015.