Irvine Gets Google Fiber
Tuesday, August 2, 2016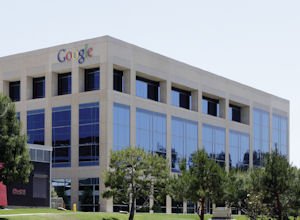 Irvine will become the latest U.S. city to feature Google Inc.'s new super-speedy Internet service for businesses and residents—with a caveat: The Mountain View-based tech giant initially is rolling out the service only to select Irvine Company properties, the companies announced today.
Google Fiber, which promises connection speeds as much as 40 times faster than basic broadband, will be available later this year in Irvine, followed by a planned expansion of the service to other properties beyond the Irvine Co.'s extensive holdings in the city.
"Our hope is serving the Irvine Company is really just the start of our work in Orange County," said Pete Albers, head of Google Fiber's Real Estate Partnerships.
The Business Journal in September reported that Irvine, OC's third-largest city, was on Google's short list to receive the fiber-optic cabling system, which is made from glass protected by several layers of Kevlar-like encasing.
The Irvine Co. since sometime in the 1980s and prior to the commercialization of the internet has been building larger conduit in and between its local properties to accommodate emerging technologies, and it took the lead on pitching the city of Irvine to Google as a location for the tech company's new product.
The system has been installed in the metro areas of Atlanta; Austin, Texas; Charlotte, N.C.; Kansas City; Nashville; Raleigh-Durham, N.C.; Provo, Utah; Salt Lake City; and San Antonio.
Google, which has had some corporate presence in Irvine since at least 2006, employs more than 200 at its new 140,000-square-foot digs at Google Center on Jamboree Road, which features an outdoor deck, private gym, underground parking with spaces for bicycles and electric vehicles, and conference rooms called The 55, Monochromatic Triangle, and The Wedge.
Google also has its name on another office at the campus that recently was renamed to reflect its presence.