Emerald Buys Tennessee Shows
Tuesday, August 2, 2016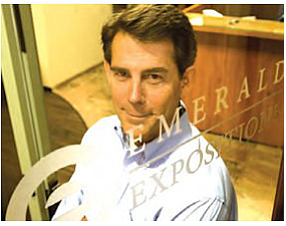 Emerald Expositions LLC in San Juan Capistrano acquired the International Gift Exposition in the Smokies from M&M Gift Shows in Toledo, Ohio.
The business-to-business tradeshow attracts souvenir and gift buyers, and encompasses two events —IGES and the Souvenir Super Show. They take place concurrently in eastern Tennessee—one in Pigeon Forge and the other in Sevierville.
Emerald Executive Vice President Karalynn Sprouse will oversee the events, along with Emerald's other gift, home and general merchandise trade shows, a roster that includes ASD Market Week, NY NOW and National Stationery Show.
"This is another example of a healthy, long-standing, market leading event that fits well within our portfolio," Chief Executive David Loechner said in a statement. "I am confident that under Karalynn's strong leadership the show[s] will continue to thrive and bring new and exciting opportunities to the buyers and sellers in this market."
Emerald, which produces more than 80 tradeshows and conference events each year, plans to retain M&M Gift Shows' staff in Ohio. It posted $307 million in revenue in 2015, according to Onex Corp., a Toronto-based private equity firm that acquired it in 2013 from Nielsen Holdings NV.