Pyott, Kiani Join Biopharma Company Board
Monday, August 1, 2016
Share this article: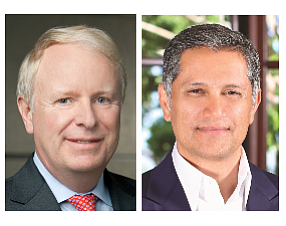 Irvine-based Bioniz Therapeutics Inc. said today that it appointed David Pyott, former Chief Executive of Allergan Inc. [now Allergan PLC] as board chairman.
Bioniz is developing drugs to treat cancer and autoimmune diseases.
The company said in a statement that it also closed a $13 million round of funding co-led by Pyott and Japan-based Takeda Pharmaceuticals Co. Ltd. via its corporate venture arm, with contributions from Joe Kiani, chief executive of Irvine-based patient monitor maker Masimo Corp., and San Francisco-based Cota Capital.
Bioniz said the money will allow it to further advance its pipeline.
Kiani also joined Bioniz' board.