New Global Brand Boss for Vans
Monday, August 1, 2016
Share this article: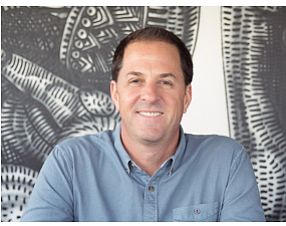 Vans Inc. in Cypress promoted Doug Palladini to global brand president, effective immediately.
Palladini is taking over some duties from Vans President Kevin Bailey, who in March picked up additional responsibilities for Greensboro, N.C.-based parent, VF Corp., and now oversees its operations in Central and South America, as well as outdoor and action sports businesses in Canada and Mexico.
Palladini will manage global strategy for Vans, which posted $2.2 billion in revenue last year. The action sports industry veteran, who joined the footwear and apparel brand in 2004, also will oversee sales in the Americas region. He most recently served as vice president and general manager for the Vans North America region.
"Over the course of his 12-year tenure, Doug has made significant contributions to Vans' brand identity and business growth," Bailey said in a statement. "His remarkable leadership and deep connection to Vans' heritage will serve him well as he shapes the future of the brand for our employees and consumers around the world."
Vans' revenue was up 4% in July quarter—the biggest increase in VF's outdoor and action sports group, which posted $1.4 billion in revenue for the quarter and also includes the North Face and Timberland brands, a group that's known as the Action Sports Coalition and is led by Bailey.
VF's market value is about $26.2 billion.