$400M for 5.11
Monday, August 1, 2016
Share this article: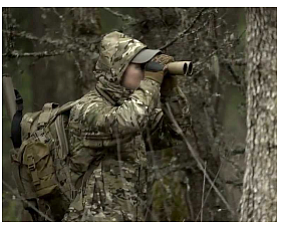 Compass Diversified Holdings LLC in Westport, Conn. acquired 5.11 Tactical in Irvine for $400 million. The deal is expected to close in mid-September.
Chief Executive Tom Davin and President Francisco Morales will continue to serve in their roles at the military gear and clothing manufacturer, which has $293 million in sales.
5.11 Tactical has 509 employees companywide, including 111 workers in Irvine, home to its headquarters and design division, among other operations. It manufactures accessories and apparel that are "battle-tested" by members of the military, firefighters and police officers. The company's Seattle-based subsidiary, Beyond Clothing, works with U.S. Military Special Operations Command on product development.
"At 5.11 our mission is to create purpose-built, functionally innovative tactical apparel and gear for the most demanding situations," Davin said in a statement. "[Compass Diversified's] acquisition of 5.11 provides an excellent platform to further that mission. Our 5.11 leadership team is excited to leverage CODI's considerable financial resources and track record of working with middle market growth companies."
Morales won one of the Business Journal's inaugural Innovator of the Year Awards in September.
Menlo Park-based private equity firm TA Associates Management LP in 2007 bought 80% of 5.11 Tactical and Invigour8, a company Morales cofounded, for $240 million.
Compass has a market value of about $933 million. It "provides both debt and equity capital for its subsidiaries, contributing to their financial and operating flexibility," according to the private equity firm.