Edwards Beats Estimates
Tuesday, April 26, 2016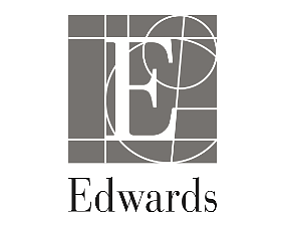 Irvine-based Edwards Lifesciences Corp. today reported better-than-expected first-quarter profit and revenue.
The heart valve maker posted a profit of $143 million, 18% higher than 2015's first quarter. Adjusted profit came in at $153.6 million, surpassing analysts' projections of $143 million.
First-quarter sales rose 18% to $697.3 million. Wall Street expected revenue of $665 million in the quarter.
The company's transcatheter heart valve sales grew 37% in the quarter to $367.8 million.
Edwards also gave guidance for 2016. It sees sales coming in at $2.7 billion to $3 billion, compared to $2.6 billion to $2.85 billion in a previous forecast.
The device maker could see a profit of $581.5 million to $603.3 million, based on a Business Journal extrapolation.
Edwards reported its results after markets closed today. Its shares rose 1% to a market value of $23 billion.