PHG to Add 145 Rooms in Napa
Friday, April 22, 2016
Share this article: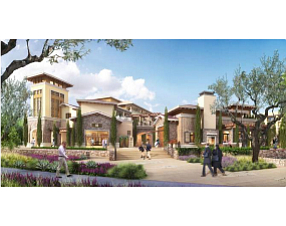 Irvine-based Pacific Hospitality Group plans to break ground April 29 on a four-story, 145-room hotel across the street from its Meritage Resort & Spa in Napa, according to a local news report.
The resort opened in 2006 with about 160 rooms and more than doubled to 323 rooms as part of a $40 million expansion in 2012 that also brought the resort's meeting space to about 50,000 square feet.
The new hotel, Meritage Commons, will add 10,000 square feet of meeting space, a food and wine village, and a pool.
Reports during the planning process said the new hotel also quadruples the number of suites available between the two hotels, from 10 to about 50. Room rates run about $250 to $300 while suites are expected to reach twice that, reports said.
PHG bought about nine acres for the new hotel four years ago for an undisclosed sum; the land is assessed at $5.6 million, the news report said.
Pacific Hospitality Group owns stakes in and operates 10 hotels, including high-end resorts and branded hotels, most of which are in California.
Five of the 10 are in Orange County, including the 250-room Paséa Hotel & Spa in Huntington Beach, set to open in June.