JWA Numbers Up Again
Thursday, April 21, 2016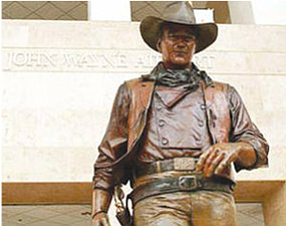 John Wayne Airport handled 907,000 passengers in March, a 9% increase compared with 832,000 in the same month last year.
There were about 3,700 flights, up 12% year-over-year.
First quarter 2016 totals are 2.5 million passengers and 10,700 flights—up 10% and 14% respectively, year-over-year.
The international passenger count in March nearly doubled to about 39,000 on 177 flights, up 83%. International numbers for the first quarter of the year are up by similar rates year-over-year, with more than 101,000 passengers on 485 flights.
The airlines carrying the most passengers in March were Southwest, with about 446,500; American, with about 139,000; and United, with about 107,500. The three together carried some 693,000 passengers, or three-fourths of the total count in March.