SJC Company Buys in Europe
Monday, April 18, 2016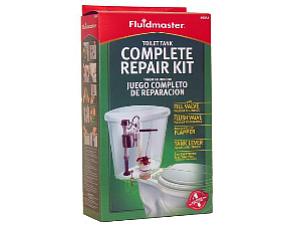 San Juan Capistrano-based toilet component maker Fluidmaster, Inc. acquired on undisclosed terms WISA BV, a restroom components designer and maker in the Netherlands.
WISA Managing Director Mark Grosfeld and his management team will join Fluidmaster as part of the deal.
Fluidmaster is known for its products in North America but also sells in the United Kingdom, continental Europe, China and Turkey.
WISA designs and manufactures concealed and exposed cisterns, controls, and other restroom toilet products for clients in Europe.
Fluidmaster is a family-owned and operated company that ranked No. 65 on the Business Journal's list of Orange County's Largest Private Companies in 2015. The company had $232 million in revenues in 2014, employed 140 locally and 1,500 in total.