Port Chief On President's Advisory Group
Monday, April 18, 2016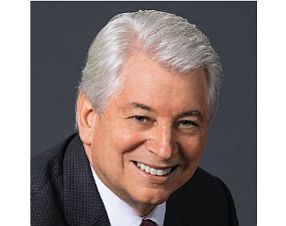 U.S. Department of Commerce Secretary Penny Pritzker named Port of Long Beach Chief Executive Jon Slangerup to the department's advisory committee on supply chain competitiveness.
Slangerup will serve on a 45-member committee that advises the U.S. president on issues regarding the movement of goods and freight as he works with the U.S. secretary of commerce, the U.S. Department of Transportation, and other government agencies.
Gene Seroka, executive director of the Port of Los Angeles, was also appointed to the committee.
Slangerup and Seroka have worked together to create policies to increase shipping speed and reliability.