Unemployment Unchanged
Friday, April 15, 2016
Share this article: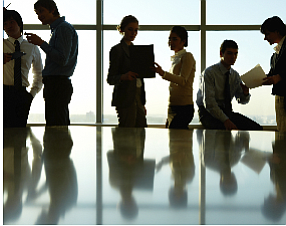 Orange County added 8,800 jobs in March to maintain a 4% unemployment rate.
The local jobless rate, which isn't seasonally adjusted, was down from 4.4% a year earlier, according to the state Employment Development Department.
Local nonfarm jobs were up 3% year-over-year to 1,570,800.
Professional and business services firms added 4,300 jobs in March for a total of 292,000. About 93% of the hires were in administrative and support services, which includes temporary-help firms. The sector grew 3.3% in the past year.
Educational and health services jobs increased by 2,900 to 205,900. Healthcare and social assistance accounted for 2,700 of the new positions. The sector was up 4.5% year-over-year.
Another 2,000 jobs came from the following sectors:
leisure and hospitality, up 900 jobs
construction, which added 600 jobs
manufacturing, with 300 jobs
trade, transportation and utilities, up by 100 jobs
government, which added 100
The financial activities sector shed the most jobs, 300, for a total of 116,100.
California's unadjusted unemployment rate was 5.6% in March, down from 5.7% in February and from 6.5% a year earlier.
The unadjusted U.S. rate was 5.1%, versus 5.2% in February and 5.6% a year earlier.
The more widely reported seasonally adjusted numbers show California's jobless rate was 5.4% in March and the nationwide rate 5%.