DFM Taps Register Opinion Editor
Friday, April 15, 2016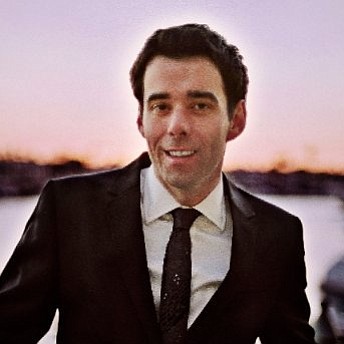 Digital First Media expanded Brian Calle's duties as opinion editor at the Orange County Register in Santa Ana and Riverside-based Press-Enterprise to include oversight of the editorial board and opinion content for its entire Southern California News Group.
Calle, who joined Register in 2009 as an editorial writer and columnist, was promoted to opinion editor in 2012, and became vice president of commentary the following year.
He now will "actively engage community leaders and publish editorials around local issues specific to each market" in the region where DFM has a presence.
The company has a roster of 11 daily newspapers under the banner of the Southern California News Group, including the Los Angeles Daily News, Daily Breeze in Torrance, Long Beach Press-Telegram, Pasadena Star-News, San Gabriel Valley Tribune, Whittier Daily News, Inland Valley Daily Bulletin, San Bernardino Sun and Redlands Daily Facts.
He will report to Ron Hasse, the regional group's president and publisher, and Executive Editor Frank Pine.
Calle will bring "a thoughtful, credible and articulate voice that advocates for pragmatic policies that are economically and fiscally responsible and socially inclusive," Pine said in a statement.
"As an opinion group, we will aspire to be the thought leaders shaping a new advent of social and economic prosperity," Calle said. "We will provide a unique and different perspective that both honors the values of each of our local communities, but also moves our region and state forward."
Digital First formed the Southern California News Group last month after acquiring assets of Freedom Communications Inc. in a bankruptcy auction.