Johnny Rockets in Rebranding
Thursday, April 14, 2016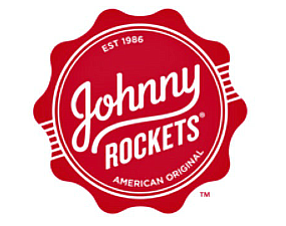 Johnny Rockets Restaurant Group plans to recast the retro burger chain for a changing customer base.
Locations will no longer resemble 1950s diners—with jukeboxes or soda fountain uniforms, for instance—in favor of a "more modern" look—contemporary music, and employees in white polo shirts and jeans, as well as new color combinations and a dining counter mixing light and dark woods.
"Almost every aspect of our brand refresh is designed to be more relevant and engaging to families, millennials, singles," and other guests, said Johnny Rockets Chief Executive and President Charles Bruce.
Restaurant redesign will extend to new and current locations, as well as to drive-thru restaurants and smaller sites in non-traditional areas such as college campuses. Johnny Rockets in the last year has sought to grow in such markets.
The chain said it also plans kiosk-ordering and new menu items.
The first redesigned restaurant opens in Syracuse, N.Y., on Friday. Company-owned restaurants now open will have the new components by year-end. Franchised locations will phase-in changes through 2017.
All new locations will come under the new design.
Johnny Rockets is owned by Boca Raton-based Sun Capital Partners and had about $343 million in systemwide sales last year. The chain has about 350 locations in about 30 countries.
It moved from Aliso Viejo to Lake Forest, where it was formerly based, earlier this year.