Chapman's Esmael Adibi Dies
Sunday, April 10, 2016
Share this article: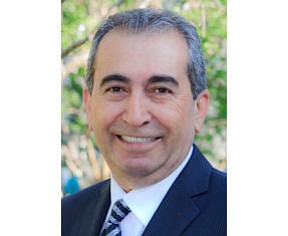 Chapman University professor of economics Esmael Adibi died from complications of a stroke Friday, April 8.
Adibi, 63, held the A. Gary Anderson Chair in Economic Analysis and directed the A. Gary Anderson Center for Economic Research at the school; for 38 years he delivered Chapman University Economic Forecasts with fellow economist and university President Jim Doti.
"I've lost my closest friend and Chapman has lost one of its brightest stars," said Doti.
The forecasts began as a class project at Chapman in 1977, when Adibi was an MBA student. He joined the economics faculty in 1978 and the first public forecast was presented.
The forecasts continue as part of students' experience at the school.
It quoted Adibi as saying, "It's exciting for them to see their work published and attend the … event."
Colleagues noted Adibi's scholarship and his ability to explain arcane elements of economics to students and the public.
"Essie Adibi had an amazing intellect and an unparalleled ability to describe the most complex economic concepts," said Reginald Gilyard, dean of Chapman's business school.
Adibi was born in Iran and is survived by his wife Jila, a son and daughter, and two grandchildren. His memorial service will be Saturday, April 16, at 11 a.m. at the University's Wallace All Faiths Chapel.