BlizzCon Dates Set
Thursday, April 7, 2016
Share this article: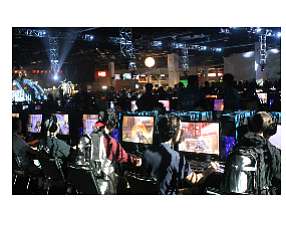 Irvine-based Blizzard Entertainment Inc.'s annual fanfest is November 4 and 5 at the Anaheim Convention Center.
BlizzCon draws more than 20,000 loyalists from around the world and provides players game time for upcoming releases, panels with developers and artists, and community contests and the global finals for Blizzard's eSports franchises, including 2016 championships for StarCraft II, Hearthstone, Heroes of the Storm, and the World of Warcraft Arena World Championship.
Tickets, which sell out instantly, go on sale April 20 and April 23 for about $200 each. A pre-event dinner on Nov. 3 will benefit Children's Hospital of Orange County.
Blizzard uses BlizzCon as a marketing showcase for new products, often with scheduled entertainment. Last year's headliner was Linkin Park.
The event isn't considered a money maker for the company but typically generates media coverage for new games and expansions to existing games that include new characters or worlds to explore.
Blizzard, a unit of Santa Monica-based Activision Blizzard Inc., is Orange County's largest software maker with about 2,000 local employees and revenue of $1.56 billion last year.