Allergan Still on Hunt for Deals
Wednesday, April 6, 2016
Share this article: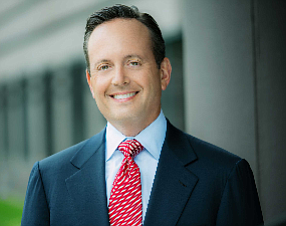 Allergan PLC Chief Executive Brent Saunders said today that the drug maker will continue to seek "growth pharma" deals—including possible acquisitions that would complement its Irvine hub for Botox, ophthalmology and medical aesthetics—after the termination of its $160 billion mega-deal with Pfizer Inc.
Allergan, which is based in Ireland and operates from New Jersey, and New York-based Pfizer called off the deal after the U.S. Department of the Treasury unveiled rules intended to block tax inversion deals.
Pfizer had sought Allergan for its tax domicile as well as its fast-growing product lines, including the Irvine-based businesses.
See more details in the April 11 edition of the Business Journal.