Edwards Surges on Valve Trial
Originally published April 4, 2016 at 10:36 a.m., updated April 4, 2016 at 11:03 a.m.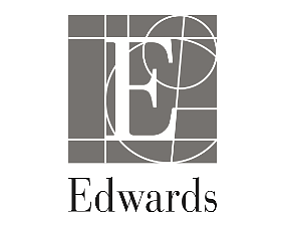 Irvine-based Edwards Lifesciences Corp.'s shares shot up today after it reported positive results on a pair of less-invasive replacement heart valve clinical trials.
Edwards was up about 17% to a $23 billion market value in midday trading—an all-time high that also makes it the most valuable Orange County-based public company.
The device maker said a trial of its Edwards Sapien valve in intermediate-risk patients with severe aortic stenosis, or a narrowing of the body's main artery, showed a death or stroke rate of 19.3% versus 21.1% of open-heart surgery.
Edwards also reported that a trial of the Edwards Sapien 3 valve was superior to open-heart surgery in intermediate-risk patients.