TTM to Shutter 3 Plants
Tuesday, September 29, 2015
Share this article: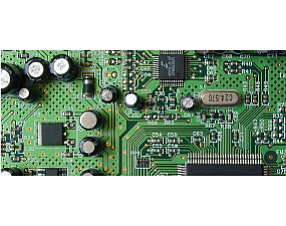 TTM Technologies Inc. will shutter three manufacturing plants and lay off 550 workers as part of a global integration plan following its $927 million June acquisition of Viasystems Group Inc., the Costa Mesa-based printed circuit maker announced today.
A factory in Juarez, Mexico, will be shuttered outright. A plant in Silicon Valley will be consolidated into another facility there, with a similar shift for a location in Cleveland that's slated to be absorbed into another location in North Jackson, Ohio.
The goal aims to "improve total plant utilization, operational performance and customer focus," the company said in a statement.
The three sites will close over the next three to six months and transfer some employees to nearby factories. Severance and other benefits will be offered to employees who lose jobs, the company said.
TTM projects to record between $15 million and $20 million in costs related to the restructuring through June 30, 2016.
The consolidation is expected to bring annual cost savings of about $16.5 million.
TTM will offer customers of the affected plants support at its remaining 25 manufacturing sites.
The company is the largest printed circuit board maker in the U.S., and serves the communications, industrial, medical and consumer electronics sectors. Its largest customers include Apple Inc., Ericsson, Cisco Systems Inc., Huawei Technologies Co. and Juniper Networks Inc.
The company said the restructuring will not affect third quarter guidance of revenue between $640 and $680 million, and adjusted profits between $13.8 million and $19.8 million, both in line with Wall Street expectations.
The deal for St. Louis-based Viasystems created one of the world's largest printed circuit board makers, with about 30,000 employees and 28 manufacturing plants in the U.S. and China.
The combined operation has revenue of about $2.5 billion, just behind global front-runner Nippon Mektron Ltd. of Tokyo, according to public filings and data from market researcher Prismark Partners LLC in New York.
The purchase came more than two years after Viasystems bought Anaheim-based circuit board maker DDi Corp. for $268 million, ending DDi's 12-year stint as a Nasdaq-listed company.
Shares of TTM are down 1.7% in afternoon trading to a market value of about $606.6 million.