Doti Sets Date
Monday, September 28, 2015
Share this article: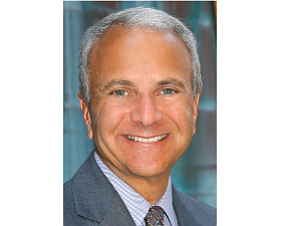 Chapman University President Jim Doti will step down from his post on August 31, 2016, and return to teaching.
Chancellor Daniele Struppa will become the new president of the university.
Doti was named the school's 12th president in 1991; he first arrived at the school's campus in Orange as a member of the economics faculty in 1974.
Struppa has been Chapman's chancellor—its chief academic officer—since 2006. The school named him as Doti's eventual successor last year.
"I still love my job [but] it's time for a change," Doti said in a letter to the Chapman community which expressed his trust in Struppa's "vision and leadership skills."
The transition will include hiring a new chancellor, the university said.
Chapman grew during Doti's tenure from a liberal arts college of 2,200 students to a university with more than 8,000. It launched schools of law, film, and pharmacy, as well as Irvine-based Brandman University, which focuses on adult professional education.
It expects in his final year to open both a center for the arts and a center for science and technology.
Chapman brought in several hundred million dollars during Doti's time as president, including $154 million from five single, major gifts:
$55 million from Dale and Ann Fowler to name Chapman's law school
$38 million for the Musco Center for the Arts
$26 million toward the building of Beckman Hall
$20 million from Lawrence and Kristina Dodge to name Chapman's college of film and media arts
$15 million from Harry and Diane Rinker to name its health sciences campus
The five donations are the largest ones given during Doti's presidency.