Disney Co. Venture Points to Parks
Tuesday, September 22, 2015
Share this article: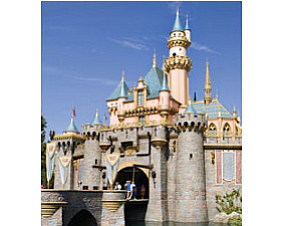 The Disneyland Resort in Anaheim could benefit from an investment its Burbank-based parent Walt Disney Co. has made in a virtual reality filmmaker.
Disney Co. yesterday joined several other companies in a Series C $65 million investment in Palo Alto-based Jaunt Inc. The funds are expected to go in part to fund movies and build the company a Santa Monica production studio.
Content would be available across Disney operations, including at its theme parks, which are in the process of building new lands and rides, a Jaunt executive said.
An executive in Disney's Imagineering unit said earlier this year the company sees shifts "from a more passive audience [among guests] to an active one" and that "these behaviors … play well in our designs."
An attraction at Walt Disney World in Florida that is based on the film "Avatar" is expected to include different experiences depending on the time of day a patron visits.
Disney executives said this month the Disneyland Resort would break ground in 2015 on its new Star Wars Land.
This article is based on reporting by Garrett Reim of the Los Angeles Business Journal, a sister publication.