Court Rules Against Glaukos in Patent Case
Monday, September 21, 2015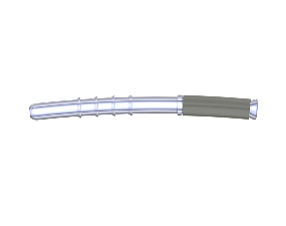 Laguna Hills-based Glaukos Corp. said a court ruled against it on three pending summary judgment motions in a patent lawsuit with a competitor.
The United States District Court for the District of Delaware said Menlo Park-based Transcend Medical had not infringed Glaukos patents.
Glaukos makes the iStent Supra Suprachoroidal Micro-Bypass Stent, which is currently being evaluated in a U.S. IDE pivotal trial.
Transcend makes the CyPass Micro-Stent.
A trial on these patent issues is scheduled to start Nov. 2.
Glaukos said it "is evaluating its options with respect to the rulings related to non-infringement and invalidity" to include a possible appeal.
It said it "does not believe the rulings or an adverse outcome in the litigation will affect its ability" to sell its product if it is approved by the U.S. Food and Drug Administration but that it "could potentially affect its market share and sales due to the addition of one or more competing products in the market."