OC Adds Jobs, Unemployment Rate Dips
Friday, September 18, 2015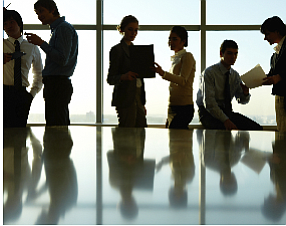 Orange County employers added 2,200 jobs in August after two months of job cuts.
The monthly gain helped drive down the local unemployment rate to 4.5% from 4.7% in July and 5.8% a year earlier, according to the state Employment Development Department.
California's jobless rate for August, not seasonally adjusted, was 6.1%, down from 6.5% in July and 7.6% last year.
Nationwide, the unadjusted rate was 5.2%, versus 5.6% in July and 6.3% last year.
The seasonally adjusted numbers, which are more widely reported, were 6.1% for California and 5.1% for the U.S.
Orange County's job total has grown 3.2% over the past year to 1,540,900.
The leisure and hospitality sector reported adding 3,100 jobs last month, largely as businesses "continued to ramp up employment for the summer tourist season," according to the agency. The sector now has 205,300 jobs, up 4.3% year-over-year.
Construction added 2,700 jobs, with specialty trade contractors accounting for 93% of the growth. The sector has grown by 12.5%—the biggest year-over-year percentage increase among OC's industries—for a total of 91,600 jobs.
Employers in the professional and business services sector added 2,700 jobs, for a total of 286,100. That's a growth of 2.8% over the past year.
Manufacturing cut 1,300 jobs to 164,300. The sector has grown 3.1% year-over-year.