Irvine Battery Maker Raises $30M
Tuesday, September 15, 2015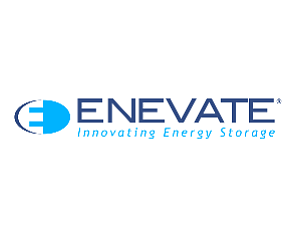 Irvine-based startup Enevate Corp. has raised $30 million in a Series B funding round has plans to start production of its lithium batteries.
The funding was led by Mike Lazaridis at Infinite Potential Technologies; Mission Ventures; and Tsing Capital, the first clean tech venture capital firm in China and a previous investor. Prior backer, Presidio Ventures, a Santa Clara-based unit of Sumitomo Corp. in Tokyo, also took part in the round.
Enevate makes rechargeable lithium-ion batteries for smartphones, tablets, drones and other devices.
The company, which has it headquarters at University Research Park, is known as a "fabless" battery maker, which designs the products but doesn't own production plants and typically relies on contractors in Asia.
Enevate was spun out of University of California-Irvine in 2005. It was known as Carbon Micro Battery Corp. until 2010.
It is part of a competitive field aiming to come up with longer-lasting batteries. Rivals include South Korea-based Samsung SDI Co., and Sanyo Electric Co. Ltd. and Sony Corp., both of Japan.
Enevate touts that its HD-energy technology dramatically increases energy capacity by 25% to 50% compared to current offerings.
The company has raised about $60 million to date.