Sandwich Chain to End Franchisee Deal
Monday, September 14, 2015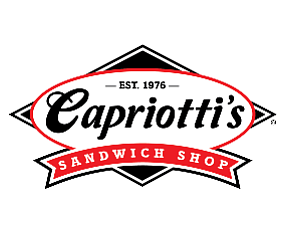 Capriotti's Sandwich Shops, which a news report in 2012 said planned 35 locations in Orange County, will end its relationship with the franchisee of the four restaurants open here.
Whether the sites—in Tustin, Irvine, Newport Beach and Fountain Valley—would close couldn't be confirmed.
We're "actively looking for partners in the area to keep our tradition alive in Orange County," said Capriotti's Chief Executive Ashley Morris in a statement.
Capriotti's Sandwich Shop planned the local expansion with franchisee KCI Investments LLC; both companies are based in Las Vegas.
KCI in June 2014 became 96%-owner of Williston, Fla.-based Dixi Foods International Inc., which later changed its name to Preferred Restaurant Brands.
Preferred is a thinly traded public company with a market cap of about $23 million that has begun to expand its Papa John's Pizza franchises in Fresno and Sacramento and close about a dozen Capriotti's.
"We are in the process of finalizing a mutual termination agreement with Capriotti's, which will result in the sale of most of the existing units to the franchisor or an approved franchisee, [or changed to a] PRBI … brand," the company said in a statement last week.