Quiksilver Files for Bankruptcy
Wednesday, September 9, 2015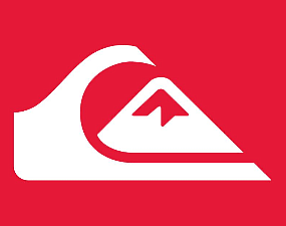 Quiksilver Inc. filed for Chapter 11 bankruptcy late Tuesday in the U.S. Bankruptcy Court for the District of Delaware to reorganize its U.S. operations. The company's European and Asia-Pacific businesses "remain strong" and are not part of the filing.
The Huntington Beach-based apparel and footwear manufacturer listed $337 million in assets and $826 million in debts, including $225.5 million it owes to U.S. Bank, $7.27 million to C&K Trading Co. Ltd., and $5.5 million to Samil Tong Sang Co.
Quiksilver is asking the bankruptcy court to approve $175 million in debtor-in-possession financing from affiliates of Los Angeles-based Oaktree Capital Management LP and Bank of America, which, along with existing sources of liquidity, "will be more than sufficient to fund its ongoing operations in the U.S. and abroad," according to the company.
It also entered into a Plan Sponsor Agreement with Oaktree Capital under which "the company's existing debt will be reduced by over $500 million ... "
"After careful consideration, we have taken this difficult but necessary step to secure a bright future for Quiksilver," said Chief Executive Pierre Agnes. "With the protections afforded by the Bankruptcy Code and the financing provided by Oaktree, we will not only be able to satisfy our ongoing obligations to customers, vendors and employees, but we will also have the flexibility needed to complete the turnaround of our U.S. operations and re-establish Quiksilver as the leader in the action sports industry. Our fresh capital structure, with a very low level of debt for our industry, will enable us to invest in and reinvigorate our brands and products."
Oaktree will assume control of the company after the bankruptcy wraps up. The private equity firm also owns a majority stake in Quiksilver's competitor, Australia-based Billabong International Ltd.
The manufacturer was scheduled to report fiscal third-quarter financial results after the market closes today. It said it will file the quarterly results "no later than" Sept. 14.
Quiiksilver's previously reported second-quarter revenue dipped to $333 million, it chalked up a loss of $88.9 million on 2014 sales of $1.57 billion, and it pulled guidance for the rest of fiscal 2015. Its market value this week was about $78 million.