Ritz, Montage Owner to Blackstone in $6B Deal
Tuesday, September 8, 2015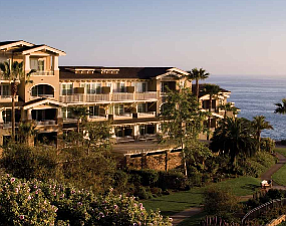 The owner of the Ritz-Carlton Laguna Niguel in Dana Point and the Montage Laguna Beach will be sold to real estate investor Blackstone Group LP in New York City for $6 billion in a cash-and-debt deal expected to close in early 2016.
Affiliates of Blackstone Real Estate Partners VIII LP will pay $14.25 a share for Strategic Hotels & Resorts Inc. and assume $1.8 billion in debt.
Strategic has ownership interests in 17 properties overall, with 7,900 rooms and 847,000 square feet of meeting space. The purchase price with debt works out to about $750,000 per room.
It will be the second time the Montage changes hands in a year—Strategic bought the 250-room resort in January for $360 million, or $1.4 million a room.
An affiliate of Strategic bought the 393-room Ritz-Carlton in 1997 in a five-hotel deal and in 2006 transferred it to the publicly traded hotel REIT for $330 million.
Strategic also bought out its partner in the Hotel del Coronado in San Diego in June 2014 for about $1 million per room; the selling partner was Blackstone.
Irvine-based Atlas Hospitality Group President Alan Reay said the properties Blackstone is set to acquire "would be impossible to duplicate at that price per room in their markets."