Allergan in $300M Deal for Aliso Viejo Eye Device Maker
Thursday, September 3, 2015
Share this article: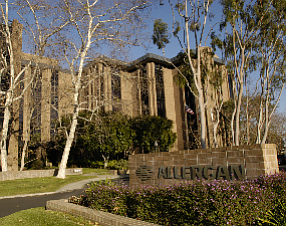 Allergan PLC, which has its eye drug hub in Irvine, said today that it is buying Aliso Viejo-based AqueSys Inc. for $300 million up front, with the potential for milestone payments.
AqueSys is a developer of implants that lower intraocular pressure in people with glaucoma, an eye disease that is a major cause of blindness. Its lead device, Xen45, is approved overseas and is expected to earn Food and Drug Administration approval late next year or in early 2017.
Allergan, which has its legal headquarters in Dublin and operates from New Jersey, sought privately held AqueSys, a venture-backed company that raised nearly $80 million since its founding nine years ago, as part of its efforts in "introducing novel treatments for patients with glaucoma," said Brent Saunders, the company's chief executive, in a statement.
Shares of the company closed down 1% to a market value of $117 billion.