Chapman's Campbell to Step Down as Dean of Law School
Wednesday, September 2, 2015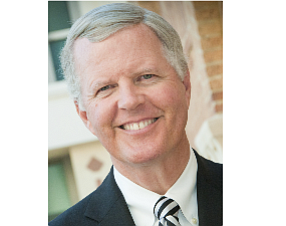 Tom Campbell will step down as dean of Chapman University's Dale E. Fowler School of Law and return to teaching, the university said.
Campbell will "rejoin the faculty of the law school and economics department as a full-time faculty member," at the completion of his term, which will expire in spring, said Chapman Chancellor Daniele Struppa.
Campbell, a former five-term Republican U.S. Congressman, became dean of Chapman's law school in 2011, after having served as dean of the Haas School of Business at the University of California, Berkeley.
Campbell led the implementation of a strategic plan for the law school, which included providing enhanced training for "practice-ready" skills. He also oversaw incorporating international elements to various courses in the master of laws program, integrating the law school with other Chapman departments and establishing the business-law emphasis program for students pursuing corporate law careers.
Chapman said it has formed a search committee to find a new dean for the Fowler School of Law.