Advantage Sales Acquires Firm
Wednesday, September 2, 2015
Share this article: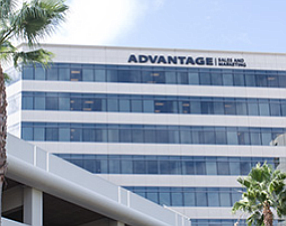 Advantage Sales and Marketing LLC in Irvine acquired Springfield, Mo.-based advertising and marketing firm Marlin Network Inc. on undisclosed terms.
Marlin's focus is food and beverage brands, such as Starbucks Corp. and Bush Brothers & Co. It has 150 employees and operates several business units, including Food IQ, deep, StarAwards and The Alchemedia Project. It ended 2014 with $15.2 million in revenue, according to Inc. Magazine.
"This is exciting news for Advantage," said Chief Executive Tanya Domier. "Together with Waypoint, our foodservice sales organization, we now offer services that encompass coverage from point-of-purchase through to point-of-consumption for brands and operators. This acquisition also enhances our marketing expertise, and improves our value proposition and effectiveness for a variety of clients, customers and industries."
Founder and Chief Executive Dennis Marlin will continue to lead Marlin.
Advantage, a national sales and marketing company with about 40,000 employees worldwide, has acquired 18 regional retail sales agencies and more than 15 regional food service agencies since its inception in 1987.
It made an investment in Johannesburg, South Africa-based Smollan Group in June, giving it footholds in Africa, the Middle East, South America, Australia and Asia.
Advantage works to ensure its clients' products are properly displayed, promoted and restocked at retailers. It also provides full marketing agency services, including in-store demos and digital solutions.