Brandman Puts $2M in Online Ed Co.
Thursday, October 29, 2015
Share this article: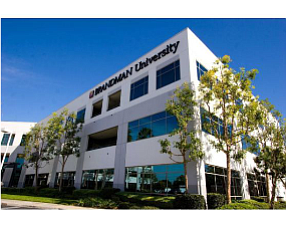 Brandman University in Irvine will invest $2 million of its endowment in the company that provides the online platform for a new degree program the school launched last month.
The amount equals about 40% of Brandman's endowment a spokesperson said.
The investment in Washington D.C.-based Flat World Knowledge Inc. is structured as an "exempt offering of securities" according to that company's regulatory filing with the U.S. Securities and Exchange Commission.
Flat World was founded in 2007 to digitize textbooks and has evolved into a delivery system for courses via an online platform. It works with about 2,500 institutions worldwide.
It has raised about $41 million debt and equity funding from groups that include Bessemer Venture Partners in Menlo Park, Valhalla Partners in Vienna, Va., and investment affiliates of book publishers Random House and Bertelsmann AG.
Brandman Chancellor Gary Brahm said the investment, "ensures that this strategic partnership will continue to advance our nonprofit mission to provide access to affordable, quality degree programs."
Brandman uses the platform and an app called MyPath for its competency-based bachelor's degree in business administration, which began in September and has about 230 students.
Another 2,500 students are applying for the program, the spokesperson said.
Competency-based programs assess students' knowledge and experience and grant college credit on that basis. Brandman has one of the first such accredited degrees in the U.S. and it plans additional offerings, including a bachelor's degree in information technology.