Plaza Bank Profit Up in Q3
Wednesday, October 28, 2015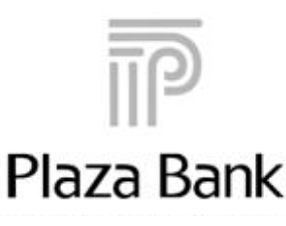 Irvine-based Plaza Bancorp reported $2.1 million in net income for the third quarter, the first full three-month period after its buy of Manhattan Bancorp.
The $70.4 million deal was announced in January and completed in June. Plaza Bancorp was established at the time of the initial announcement to serve as the holding company of Plaza Bank and what were Manhattan Bancorp and Bank of Manhattan.
Plaza Bancorp's third-quarter financial report was completed using the pooling of interest method, combining the results of both Plaza Bank and the Bank of Manhattan.
The recent quarterly profit compared with $105,000 in the same period a year earlier, under terms of the method.
Net interest income after provisions for loan losses was $10.8 million, up nearly 4% from a year earlier.
Noninterest income was $2.4 million, down from $6.3 million.
Assets as of Sept. 30 totaled $1 billion, the same as a year earlier. Prior to the merger, at the end of the March quarter, Plaza Bank had assets about $570 million in assets.
Net loans came to $818.9 million as of Sept. 30, up 8% year-over-year.
Deposits totaled $874.9 million, flat year-over-year.
Gene Galloway, who has been chief executive of Plaza Bank and remains in the same role for the combined bank, said the balance sheet and income statements "are stable three months after the merger… [which] bodes well for the balance of the year and looking into 2016."
Galloway added that loans fell by $18 million since the merger, "but our loan pipelines are growing and we anticipate strong loan growth during the fourth quarter."